HOW TO GRILL CHICKEN WINGS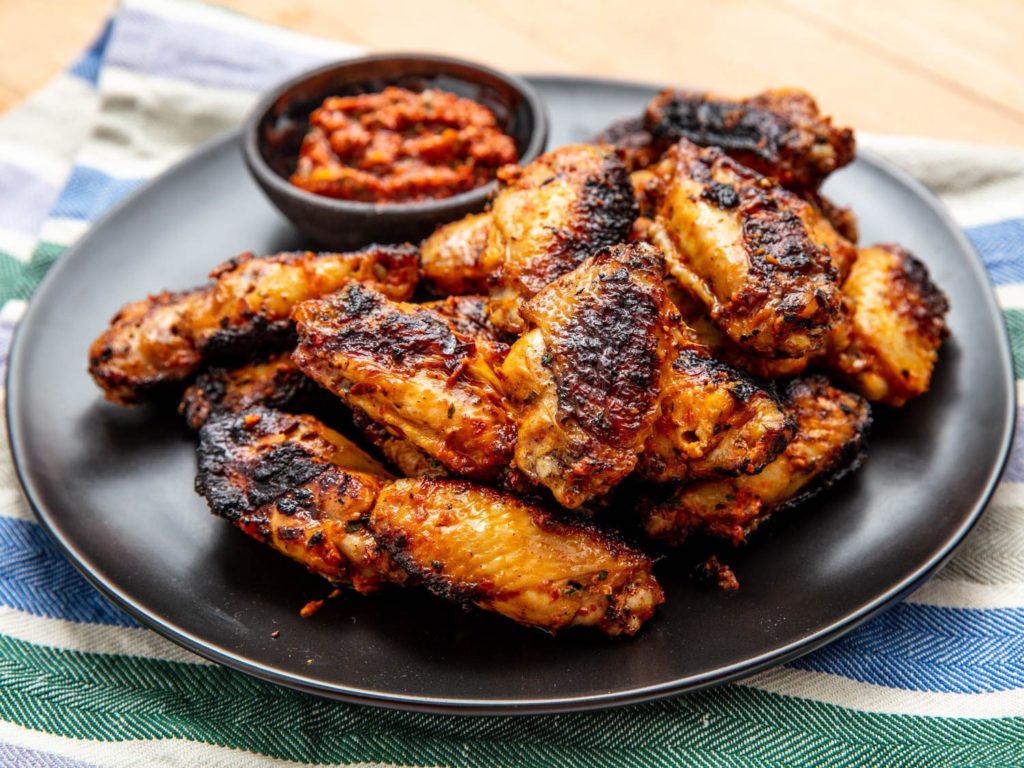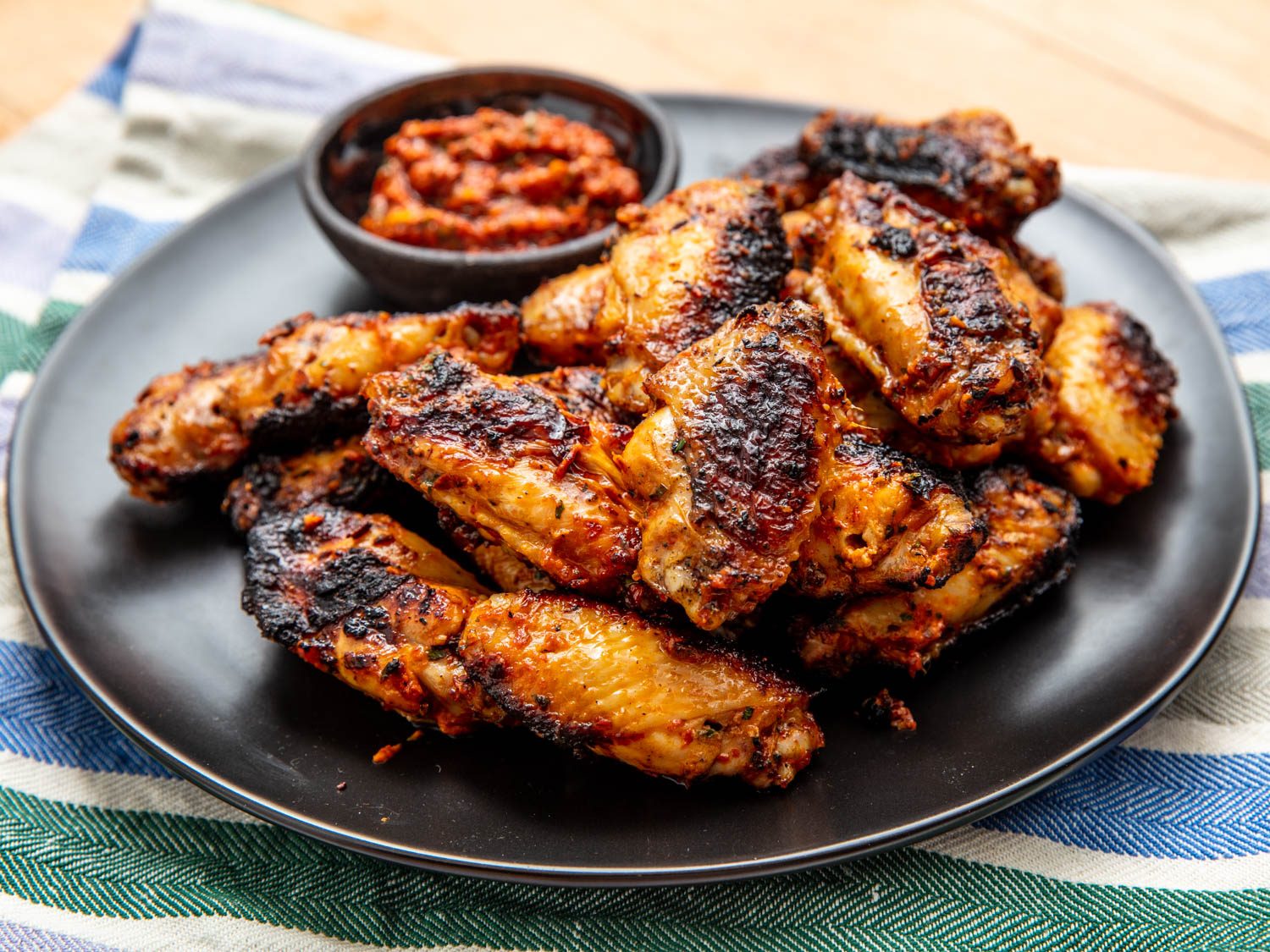 A CLASSIC AMERICAN BARBECUE DISH PERFECT FOR THE SPRING SEASON WE EXPLAIN TO YOU HOW TO GRILL CHICKEN WINGS
The days are getting longer, and you can almost smell the charcoal in the air. It's grilling season! Get ready for days spent outside, eating tasty meals straight from the grill. Everyone knows about classic burgers and dogs, but the humble chicken wing is too often overlooked when it comes to grilling.
This summer, give grilled wings a try – they are delicious, crispy, fun, and surprisingly easy to prepare. And with limitless flavor options, you can serve them every time you have company and never get tired of them.
It's time to dust off your barbecue and learn how to grill chicken wings.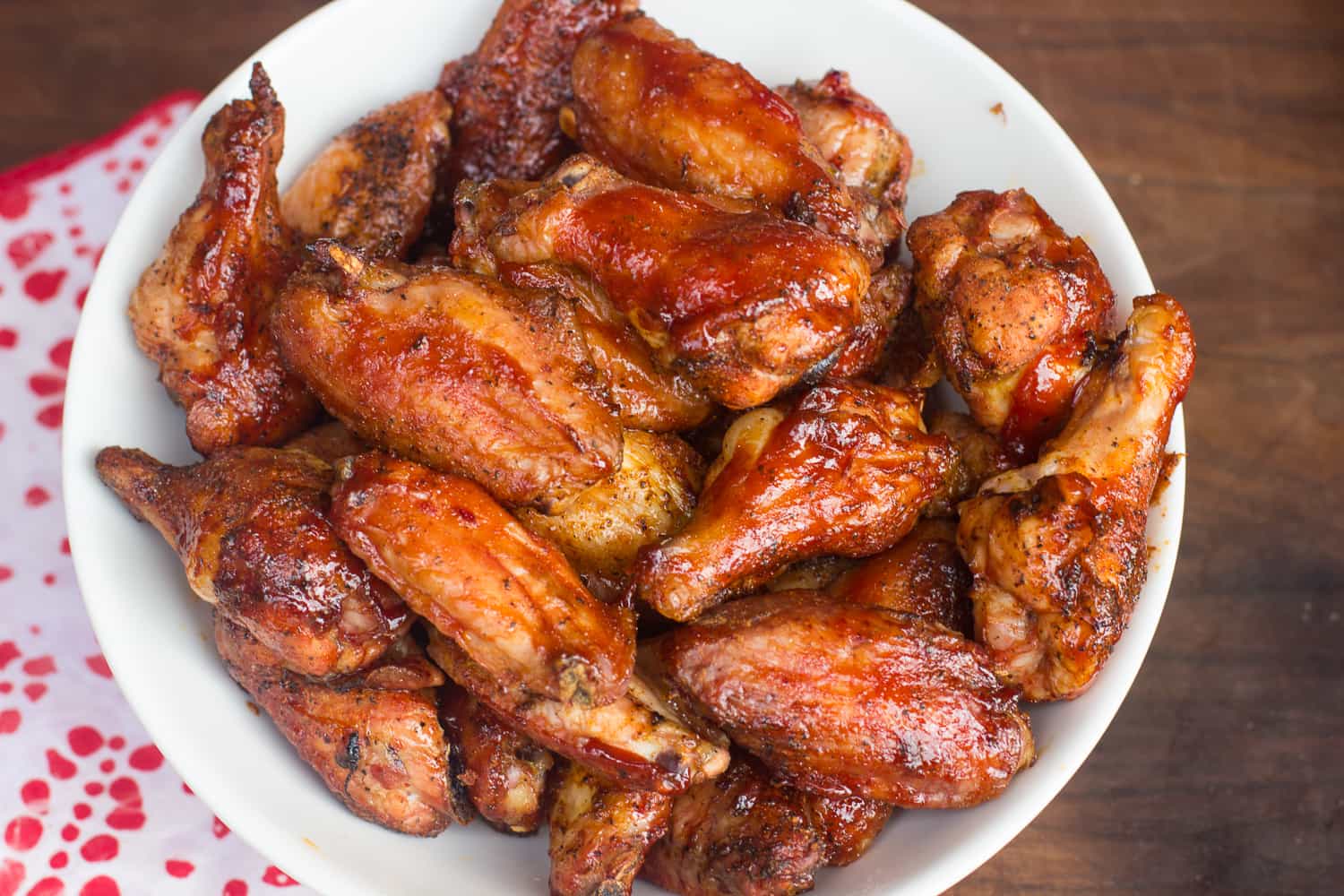 HOW TO GRILL CHICKEN WINGS : GRILLING WINGS WITH PROPANE OR CHARCOAL
Using a propane or charcoal grill is a personal preference, and it is an issue that has been debated at many backyard barbecues over the years. The good news is that when it comes to how to grill chicken wings, you can produce excellent, slightly charred wings that will be sure to please any crowd regardless of which type of grill you prefer. The first step is selecting the right wings for your cookout.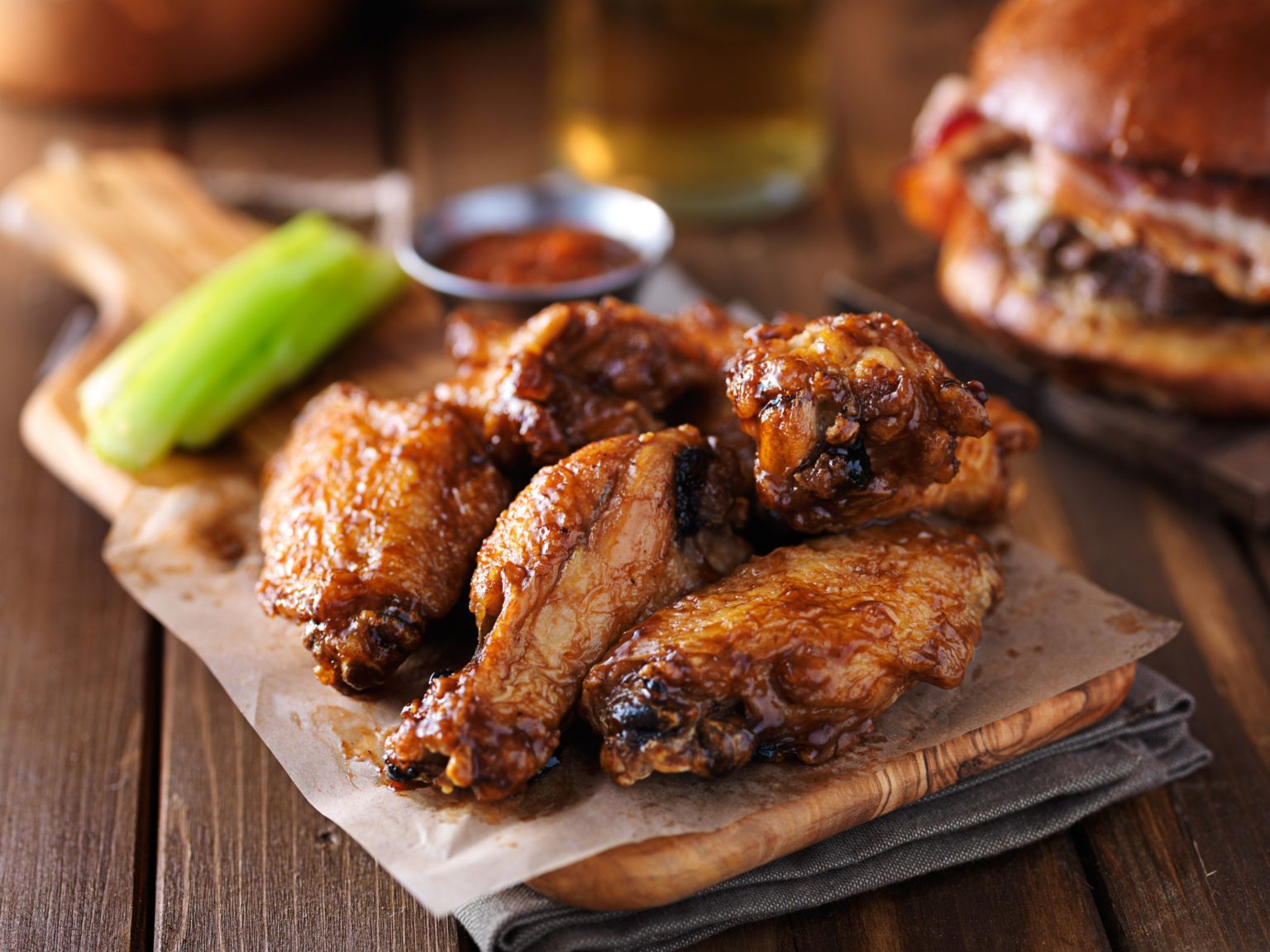 HOW TO GRILL CHICKEN WINGS : SELECTING YOUR WINGS
As you probably know, there are typically two types of chicken wings – drumettes (the leg) and wings (sometimes called "flats"). If you don't mind a little extra prep, purchasing whole wings (with the drum and the wing attached) is more budget-friendly.
Simply cut through the joint connecting the two pieces, and your wings are immediately ready to be seasoned and cooked. Of course, if time is of the essence, you can purchase them pre-cut for a little extra money.
If you're serving your wings as an accompaniment to other dishes, purchasing about two pounds of chicken wings for every ten people is typically more than enough. You can always freeze any extra uncooked wings you have. Don't worry – they'll defrost quickly and be ready to go in minutes.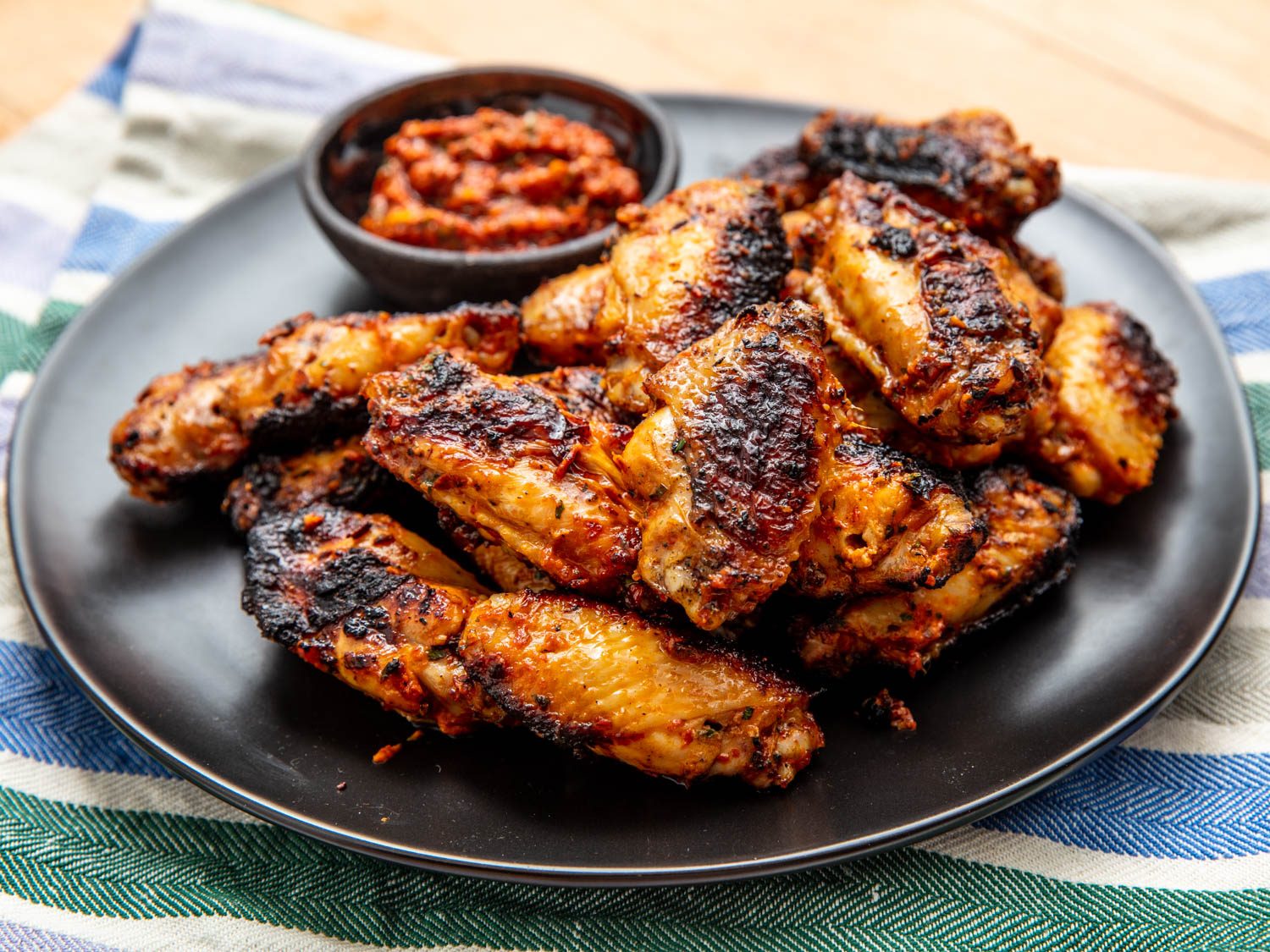 HOW TO GRILL CHICKEN WINGS : LET'S GET SEASONING
After you've prepped your wings, it's important to consider seasoning before you toss them on the grill. The possibilities for flavors and seasonings are virtually endless.
Some people enjoy a nice spicy dry rub. Others like their chicken wings smothered in a sweet, tangy barbecue sauce.
There are even purists who say that a pinch of salt and pepper is all that's needed and that the flavor of the grilled wing should come from the smoky caramelization that happens on the grill.  There's no wrong answer when it comes to flavoring your wings, and it all comes down to personal preference.
Regardless of how you choose to flavor them, there are a few things you need to do to prepare the wings for grilling.
First, make sure that you pat your chicken as dry as possible. Any excess water can create steam which could rob your chicken wing of the critical crispiness that comes from grilling it.
Rubbing a little oil on the wing can help the seasonings adhere to the skin, but be careful not to use too much since it can drip into your grill and create dangerous flare-ups. Also, be sure to use a high-heat oil such as vegetable or canola so that your wings don't burn.
If you're really feeling adventurous, brining the chicken overnight before your cookout can really make a big difference and deliver some juicy wings that are exploding with flavor. A little effort can go a long way when you are seasoning your chicken wings, so be sure to put in the time before grilling them to ensure you get amazing results!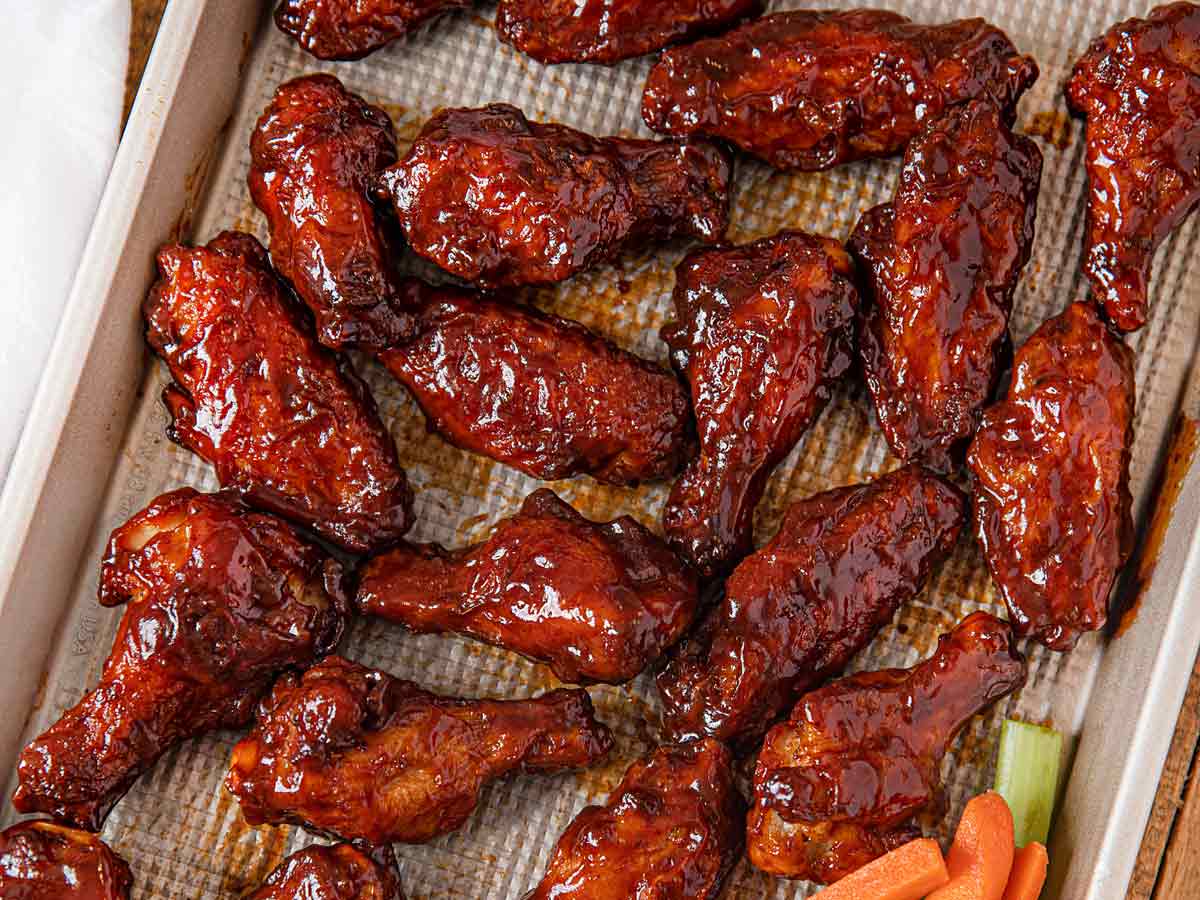 IT'S GRILLING TIME
The next step in how to grill chicken wings is the most fun – it's time to put some fire on them! Before you start seasoning the meat, make sure you preheat your grill to a medium-high setting and let it heat up.
If you have an extra burner, go ahead and preheat that section to a slightly lower temperature in case you need to remove some wings before the rest are done.
Right before you toss your wings on, brush the grates of your barbecue with vegetable oil so that the chicken skin does not stick.
Once your grill is hot and oiled, place the wings carefully onto the grates. Take note of which direction they are facing so you can get some great grill marks. After 4  to 5 minutes, rotate the wings 90 degrees to the right and cook for another 5 minutes.
While you're waiting for the wings to cook, why not whip up a tasty dipping sauce or two? After 10  minutes total on one side, flip the wings over. Cook them for another 4 minutes, then rotate another 90 degrees and finish them off for another few minutes.
15 to 20 minutes should be plenty of time on the grill, but if you want to be sure they're cooked, you can check the temperature of the meatiest wing and see if it is at least 160 degrees. Once you're sure they're fully cooked, take them off the grill and let them rest for a few minutes.
If you love a saucy wing, now is the time to toss them in the sauce of your choice. Put the cooked wings in a bowl with your premade sauce and toss them to coat evenly. Serve them piping hot, and don't forget extra napkins!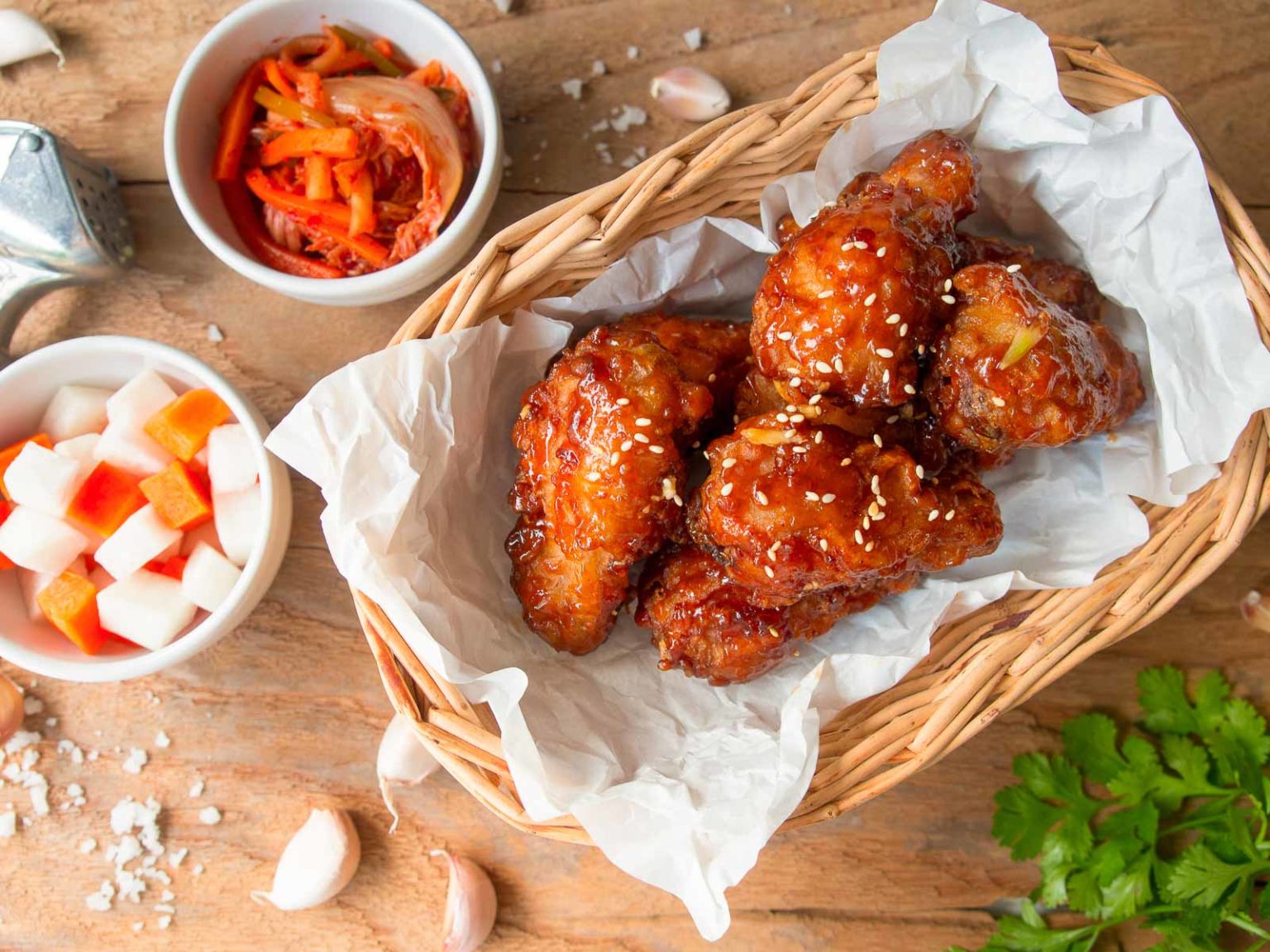 If you want to call yourself a true grill master, you'll have to have an impressive repertoire. Proper barbecue technique is critical, and learning how to grill chicken wings correctly will gain you a lot of respect from anyone lucky enough to taste your cooking.
Burgers and hot dogs are fantastic mainstays, but not everyone is expecting a juicy chicken wing when they are attending a grill out. So next time you're shopping for a backyard get together, be sure to pick up a few pounds of these tiny, tasty treats.
With enough practice, you'll have your guests asking you how to grill chicken wings!